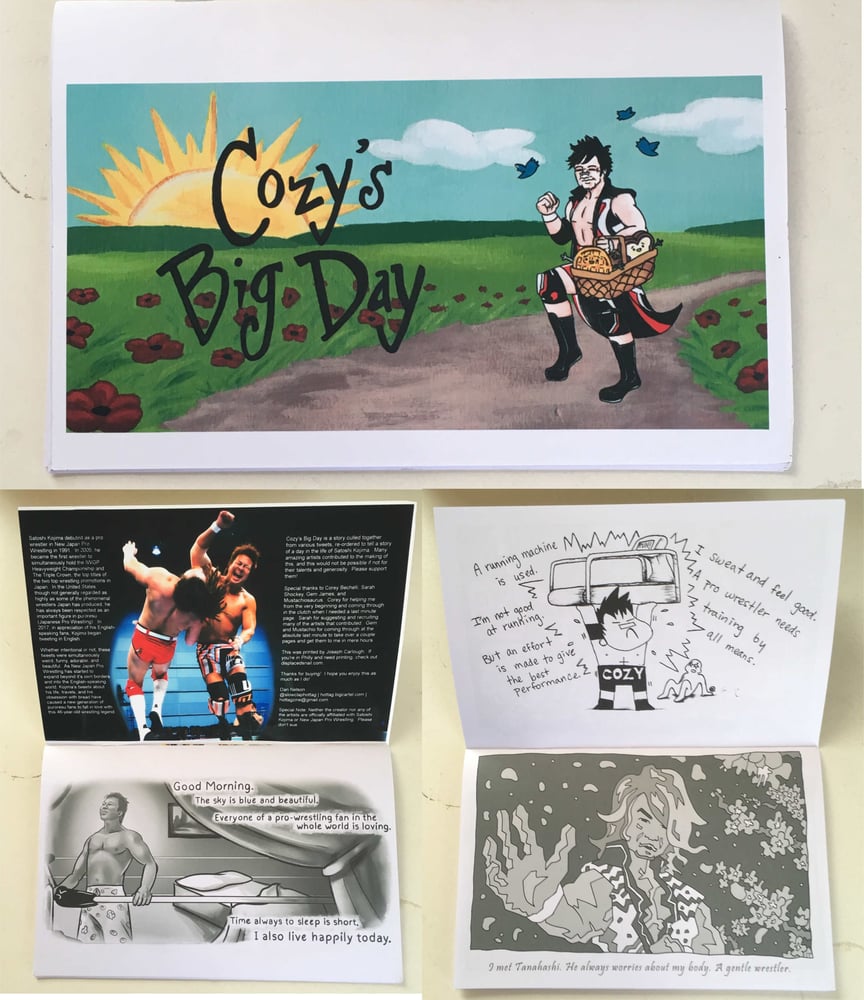 Satoshi Kojima debuted as a pro wrestler in New Japan Pro Wrestling in 1991. In 2005, he became the first wrestler to simultaneously hold the IWGP Heavyweight Championship and The Triple Crown, the top titles of the two top wrestling promotions in Japan. In the United States, though not generally regarded as highly as some of the phenomenal wrestlers Japan has produced, he has always been respected as an important figure in puroresu (Japanese Pro Wrestling). In 2017, in appreciation of his English-speaking fans, Kojima began tweeting in English.
Whether intentional or not, these tweets were simultaneously weird, funny, adorable, and beautiful. As New Japan Pro Wrestling has started to expand beyond it's own borders and into the English-speaking world, Kojima's tweets about his life, travels, and his obsession with bread have caused a new generation of puroresu fans to fall in love with this 46-year-old wrestling legend.
Cozy's Big Day is a story culled together from various tweets brought to life by 11 amazing artists, then re-ordered to tell a story of a day in the life of Satoshi Kojima.
All profits will be donated to the Morris Home (http://www.rhd.org/morrishome).